House Cleaning Cincinnati, Ohio
House Cleaning Services That Provide You a Deep, Down Clean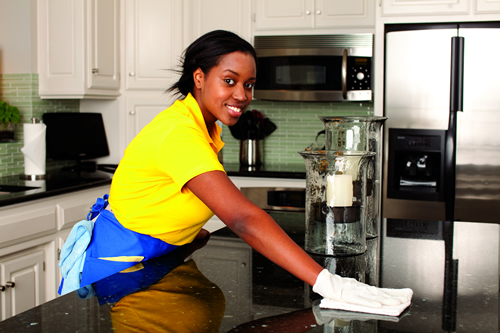 Here at The Maids of Cincinnati we know that you work so hard at finding time for house cleaning in your home, but it often becomes placed on the side for other important things, like work, kids, meetings, errands, family, and friends. When you do manage to squeeze time in for cleaning, you prioritize and get the tasks done that have the biggest impact. However, many areas of need get forgotten about or simply missed. You start focusing on larger tasks and loose attention to small details. The Maids of Cincinnati can help give you your time back, while also giving you a clean home. You will have a home that is not only clean, but healthy clean.
You benefit from using our maid services with the following advantages:
You get highly affordable, custom tailored house cleaning services to suit your needs when you need them
You get a dependable, trustworthy housekeeping team that is dedicated to detail and your 100% satisfaction
You get more time for the more important things in life
You get reduced stress from struggling to get time to clean all areas of need
You get a thoroughly cleaned home that is also healthier
You get many additional benefits like dishwasher loading, cobweb removal, wall décor cleaning, etc.
You get a company that only uses environmentally friendly tools and products, like our HEPA filtration backpack vacuums
You get peace of mind and a service you can trust every time with every cleaning of your house!
Get Your Home Looking Like New Again
When choosing The Maids in Cincinnati, OH, you experience cleaning like you've never seen! With a unique 22-Step Healthy Touch Deep Cleaning System and the utilization of teams of 4, you will have every crack, crevice, gap, and corner cleaned in detail. You get floors that are cleaned on hands and knees and wall décor that is dusted and cleaned as well. You will be satisfied knowing that our cleaning services are efficient without losing detail or the focus on healthiness.
The Maids provides you:
Detailed cleaning down to every crack, crevice, gap, and corner with our unique 22-Step Healthy Touch Deep Cleaning System
Detailed cleaning where nothing is missed, ignored, or forgotten about
Double checked results by the supervisor to ensure accuracy and your 100% satisfaction
Use of environmentally friendly tools and supplies
Added benefits that other companies won't do, like dishwasher loading, fresh linens on beds, laundry loading, cobweb removing, detailed step cleaning, etc.
Enjoy Peace of Mind and Superior House Cleaning Results
When choosing The Maids of Cincinnati you can relax knowing that all team members wear uniforms and are licensed, bonded, and insured. Each member has gone through extensive prescreening before getting hired and has been through rigorous training to ensure quality and detail that meets your satisfaction.
Enjoy getting thorough, complete results from utilizing teams of 4, which include one supervisor, one assistant supervisor, and two other team members. You benefit from our team efforts by getting detailed house cleaning in an efficient way that does not take as long as other companies—all while doing more than other companies and not missing any details! Get prompt service every time and on time, whether you need on-call house cleaning or regular visitations like daily, weekly, bi-weekly, bi-monthly, etc. You can relax and know that your dream maid service is just a call away!