Cleaning Services Cincinnati Ohio
Enjoy Cleaning Services with Deep, Down Detail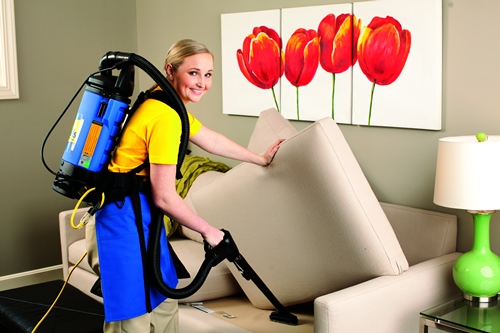 When it comes to house cleaning services, you want a dependable company that cares about their results and your satisfaction. You want a company that provides what you need, not what they offer! The Maids of Cincinnati provides you services tailored to your needs and gives you deep, down results where other companies won't go. Enjoy having your floors cleaned on hands and knees. Enjoy having all your wall decorations individually cleaned and all cobwebs eliminated. Enjoy having all your dirty dishes thrown in the dishwasher for you and your laundry thrown into the washing machine. Above all, enjoy having a company that focuses on detail and does not miss anything!
Receive detailed cleaning, including:
Extensively cleaned and sanitized rooms
Thoroughly cleaned stairway steps
All cobwebs removed
All wall décor cleaned
Floors cleaned and sanitized on hands and knees
Countertops, appliances, and cupboard doors cleaned and sanitized
All moulding and trim cleaned
Refrigerator top cleaned
Bathroom detail cleaned and sanitized
And much, much more!
Unique Methods and Efficient Services
As a Cincinnati local franchise of The Maids, we use a unique 22-Step Healthy Touch Deep Cleaning System, which will provide you with quality, completeness, and detail that is done in an efficient, organized fashion. The system is double checked upon completion by the supervisor to ensure nothing is missed or forgotten and that all cleaning is done to the best extent possible. You can relax knowing that the team will not leave until everything is 100% complete.
In addition, you get peace of mind from trusting in our cleaning services with a team that is prescreened before hiring, always wearing uniforms, and is licensed, bonded, and insured. With the utilization of 4-member teams (1 supervisor, 1 assistant supervisor, and 2 other members), you get the most efficient cleaning services in Cincinnati area. In addition, the supervisor double checks all results to ensure completeness and that the best results possible are done!
The Maids of Cincinnati give you total satisfaction from methods including:
Use of the 22-Step Healthy Touch Deep Cleaning System
Use of only environmentally friendly tools, such as HEPA backpack vacuums and damp cloths instead of dusters that shuffle debris into the air
Use of environmentally friendly supplies, such as sanitizers, cleaners, stain removers, etc. to provide safety within your home
Structured teams of four to ensure efficient, thorough detailed results
A consistent team focus that is motivated to provide 100% satisfaction
Team members that take pride in their results
A company focus to bring the best cleaning possible that is also healthier and environmentally friendly
Maid services that care about your healthiness, cleanliness, and comfort
When you choose The Maids of Cincinnati for your Ohio home, you get affordable, exceptional cleaning services that care about you and your family, as well as your 100% satisfaction. You can choose anything you need, including on call services or routine visits like weekly, bi-weekly, etc. If you just need a room cleaned up, you can get that too!